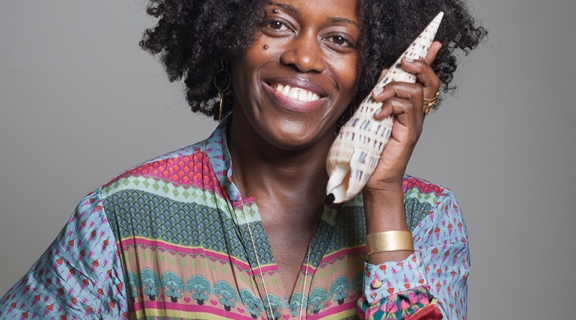 Rosenberg Institute Spring Public Forum with Dr. Mande Holford
Tuesday, May 11
Event Time
06:30 p.m. - 07:30 p.m.
Location
Estuary & Ocean Science Center - Zoom
Overview
Spring Rosenberg Institute Public Forum
The Barbara and Richard Rosenberg Institute for Marine Biology & Environmental Science Public Forum series brings thought leaders to the Estuary and Ocean Science Center to engage community members in discussion about important scientific advances and environmental issues. 
Presented by EOS Center and WISE (Women in Science & Engineering)
Dr.  Mandë Holford is as an Associate Professor in Chemistry at City University of New York (CUNY) Hunter College and the CUNY Graduate Center, with scientific appointments at the American Museum of Natural History and Weill Cornell Medicine. She has received several awards including being named a 2020 Sustainability Pioneer and 2015 New Champion Young Scientist by the World Economic Forum, a California Academy of Sciences fellow, the prestigious Camille Dreyfus Teacher-Scholar Award, an NSF CAREER Award, and honored as a Breakthrough Women in Science by the Howard Hughes Medical Institute (HHMI) and NPR's Science Friday. She is also the cofounder of KillerSnails.com, an award winning EdTech company that uses tabletop, digital, and XR games about extreme creatures in nature, like snails that eat fish, as a conduit to advance scientific learning in K-12 classrooms.
Dr. Holford will talk about how her research bridges from mollusks to medicine, combining chemistry and biology to discover, characterize, and deliver novel peptides from venomous marine snails for manipulating cellular physiology in pain and cancer. Her laboratory investigates the power of venom to transform organisms and to transform lives when it is adapted to create novel therapeutics for treating human diseases and disorders. Mandë believes we need a new deal with nature, where we appreciate it's intrinsic value and make a serious effort to conserve, protect and restore as much of what remains and has been lost, and at the same time we understand how nature is essentially tied to our health, agriculture and economy.