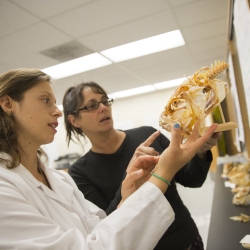 Biology
Our core mission is to provide an outstanding education at the graduate and undergraduate levels, preparing the next generation of leaders in the field. Students are exposed to an integrated approach to biology at the molecular, cellular, organismal and ecosystem levels. Our education emphasizes hands-on laboratory experience and the excitement of discovery through a cutting-edge investigation conducted in our own nationally recognized research laboratories.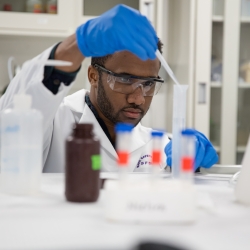 Chemistry & Biochemistry
Our mission is to educate and train the next generation of chemists and biochemists. We offer three undergraduate degrees and two Master's degrees. Students from our programs get jobs as research scientists at local biotech companies, go to graduate schools to get M.S. and Ph.D. degrees and go to a medical, pharmacy and other health professional schools.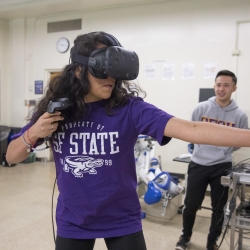 Computer Science
We offer both an undergraduate program and master's program. Our department faculty are nationally recognized and engaged in high-quality research and teaching involving both undergraduate and graduate students. We offer a strong foundation in Computer Science, with special focus areas in Computing for Life Sciences, Computing and Business and practical and global Software Engineering and management.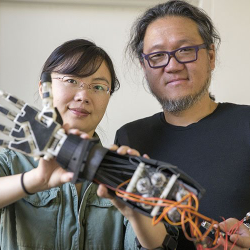 School of Engineering
Our mission is to educate students from a diverse and multicultural population to become productive members of the engineering profession and society at large. We received ABET accreditation for three existing programs — Electrical Engineering, Civil Engineering, Mechanical Engineering, and for the first time, the Computer Engineering program. All engineering programs are growing rapidly and are providing students hands-on training opportunities and terrific job prospects.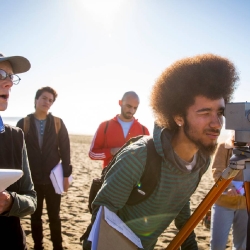 School of the Environment
The School of the Environment unites students, faculty, and staff dedicated to scientific exploration, environmental stewardship, and social justice. We cross disciplines to comprehend physical, socio-cultural, and economic aspects that shape our environment, seeking solutions to societal issues. Our programs offer degrees in Environmental Science, Environmental Studies, Geography, and Earth Science.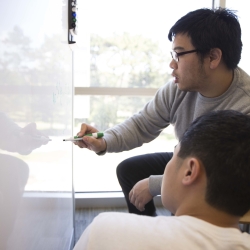 Mathematics
Mathematics has been called the Queen of the Sciences. It represents over two millennia of accumulated knowledge. Even more than a body of facts, mathematics has developed into a language and a formalism ideally suited for the scientific investigation of the world we live in. The Department offers three undergraduate degree programs, a Master of Arts in Mathematics and a Minor in Mathematics.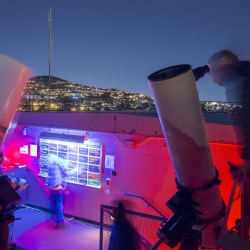 Physics & Astronomy
Research and teaching are our top priorities. Students planning to pursue a doctorate degree or to enter industry can expect an outstanding education and exposure to cutting-edge research through our B.S. and M.S. programs. Our B.S. in Physics for Teaching provides excellent preparation for prospective high school teachers.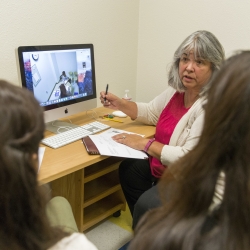 Psychology
We are dedicated to the discovery of knowledge about human behaviors, beliefs, and emotions. We seek to share knowledge with our students and with the greater community. Through the discovery of knowledge, we provide opportunities for individuals to develop intellectually, personally, professionally, and collectively as members of their larger community.