Welcome to the College of Science & Engineering (CoSE) at San Francisco State University. Students are back in action and the hallways are buzzing with activity as students retake control of the campus after nearly two years of primarily remote instruction.
One of the many exciting announcements for this new year is the groundbreaking of a new 125,000-square-foot Science & Engineering Innovation Center, which will house the School of Engineering and Department of Chemistry & Biochemistry. It will be fitted with new instructional and support spaces to serve more than 7,000 students in the College of Science & Engineering. In addition, we are also renovating 54,000 square feet of the existing Science Building, which houses large lecturer halls, computer labs, offices, and meeting rooms. Although funding for these construction projects will be covered by the Chancellor's Office, we will need additional funds to maximize the impact of this project on our students, faculty, and campus. The new Science & Engineering Innovation Center will be highly visible on 19th Ave and will have many exciting naming opportunities. To learn more, please contact Anjali Billa at anjalibilla@sfsu.edu.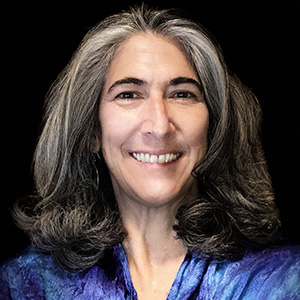 This May 3, we are pleased to bring back our highly successful CoSE Student Project Showcase, which highlights the research and creative projects conducted by our students under the supervision of our talented faculty and staff. This is an all-day event that will begin at 8 A.M. with students displaying their projects in Annex I and with viewing and judging in the afternoon. If you are interested in helping with judging or donations for this event, please reach out to Rebecca Johnson at rebeccajohnson@sfsu.edu. We welcome your participation and your attendance!
This summer we are also excited to reopen our Sierra Nevada Field Campus which has been closed since 2019 due to COVID-19. The field campus welcomes everyone to take classes and workshops ranging in topics such as Landscape Painting and the Geology of the Sierras. We have terrific instructors and f the workshops are filling up quickly. If you have any questions, please reach out to John R. Blair at jrblair@sfsu.edu.
I am thrilled that we continue to provide an excellent education and training environment for our students. We recognize and celebrate the diversity and talent that our students bring to our college and campus. Importantly, we are also attracting amazingly talented faculty to our college. We recently learned that three of our faculty have been awarded the prestigious NSF CAREER Award, which distinguishes faculty early in their careers for their high caliber research and broader impacts. SFSU has the second largest number of faculty in the CSU system that has received this award.
Together, with our faculty, staff, and students, we are building a vibrant educational environment in the sciences and engineering that is meeting the workforce needs of the region.
I invite you to explore our website to learn more about our strong educational programs and the impressive accomplishments of our college. 
Sincerely,
Carmen Domingo, Ph.D.
Dean of College of Science & Engineering