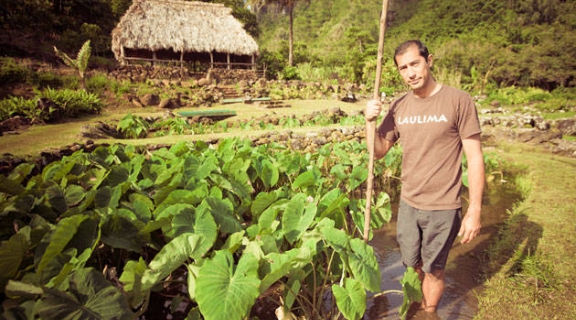 Rosenberg Institute Fall Seminar Series @ EOS Center
Wednesday, September 09
Event Time
03:30 p.m. - 04:30 p.m.
Location
Estuary & Ocean Science Center - Zoom
Overview
Reviving indigenous resource management in marine environments through models of co-management in Hawaiʻi
Kawika Winter, Reserve Manager He'eia National Estuarine Research Reserve, Hawai'i Insitute of Marine Biology
Abstract In Hawaiʻi, "Indigenous resource management" (IRM) approaches are effectively being revived within "Indigenous and community conserved areas" (ICCAs), which themselves have been formally recognized through various forms of novel co-management agreements with government agencies. Key to the success of these efforts have been an ability to build bridges between Indigenous science and conventional science, and a dual fluency that can simultaneously build trust in the community while influencing policy. We will explore two case studies of such ICCAs -- the Hāʻena Community-based Subsistence Fishing Area (CBSFA) on the island of Kauaʻi, and the Heʻeia National Estuarine Research Reserve on the island of Oʻahu. Both ICCAs are the first of their kind to be fully functioning via co-management agreements in Hawaiʻi. Ecological and socio-economic studies have confirmed the success of these initiatives, which is helping to engage policy makers to create more ICCAs like them around Hawaiʻi. We will explore conceptizations of Hawaiian IRM, Indigenous science, as well as the designation process for and on-going monitoring in these ICCAs. 
Bio Dr. Kawika Winter is a multi-disciplinary ecologist who has spent his career endeavoring to decolonize science and conservation, and has worked towards building bridges between Indigenous science and conventional science in the process. He operates in the realms of academia and policy via his faculty appointment at the Hawaiʻi Institute of Marine Biology (University of Hawaiʻi at Mānoa) and via his seats on various boards and commissions such as the Hawaiʻi Conservation Alliance, the State's Endangered Species Recovery Committee, NOAA's Hawaiian Humpback Whale Sanctuary Advisory Council, and the international ICCA Consortium. He uses his perspectives and experiences as an Indigenous practitioner, a subsistence fisherperson, a resource manager, and a scientist to inform his work.